The Kitchen is the center of family life. Besides a space for preparing food, the kitchen is the social heart  and an intimate domestic space, and how you light this unique room has a lasting impact on everyday life. When updating our kitchens, we think a lot about style, finish, and details- but the best kitchen lighting is a balance of beauty and every day functionality.


① Aim Pendant Lamp From $168.00
② PH 5 Pendant Light From $256.00
③ Utilitaire Pendant Lamp Series From $198.00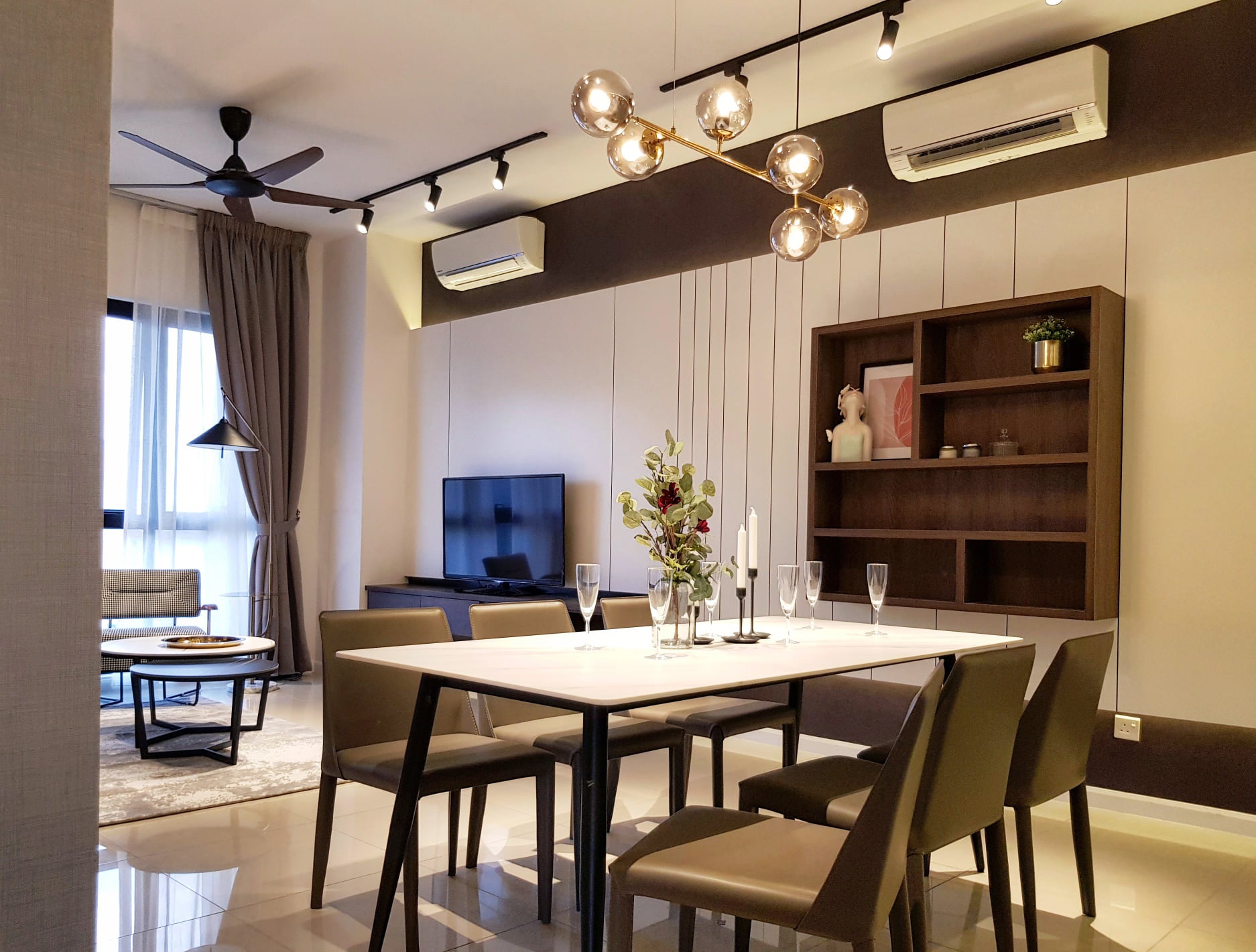 Orb Hanging Lamp From $428.00
Kitchen Pendant Lighting
Large kitchen or small- this room demands intentional light layering and careful consideration of each fixture. They should not just work well together, they should look like they were made for each other and personally chosen for your home. That's why our lighting collection offers versatile finishes for every light-from kitchen pendants to over-the-sink lighting.
As lighting experts, we're here to guide you through choosing the right lighting and will offer advice and tips on how to effectively light your unique kitchen space.
Pendant lights are most often seen in large kitchens, but these versatile ceiling light fixtures work well in medium or even small kitchens. The most common place to install hanging kitchen lights is over an island for prep lighting, or over a breakfast bar/ countertop. Professional interior designers will tell you that classic kitchen island lighting follows a 'rule of threes'. Stying three identical or complementary pendants together creates visual balance and also proper lighting for all the prep work that happens on an island. If you have a small kitchen or a shorter island, two pendants may be the best choice. Make sure you measure the space and don't crowd the lights.

The variety of pendant lighting available speaks to the popularity of this mode of light fixture. Sleek, industrial fixtures, classic glass globe shades, and every finish under sun is available. Don't be afraid to make a statement with a dramatic hanging pendant, or hold out for exactly the modern LED ceiling light you're looking for. They're out there.
① Montfaucon Chandelier From $525.00
② Modo Chandeliers From $175.00


Hot Tips:
The type of pendant you choose for the kitchen is largely dependent on the size of the island. Select a pendant that when featured in threes occupies the length of the island while also leaving about 12-18" of space in between.
Don't let the pendants block your sight. To make sure you've got a clear view, suspend pendants either 72" from the floor or 30-36" above the island's countertop.
Kitchen Chandeliers
If you're looking to make a statement, who doesn't love a good chandelier? While a chandelier in the kitchen is not the most common kitchen island lighting idea, it packs a serious visual punch.

Depending on the size of the island, of course, you may be able to get away with only hanging a single chandelier. If this is one of the lighting ideas that appeals to you, look for a chandelier that branches outward. The more horizontal ground it covers, the more you'll evenly illuminate the kitchen island space.
Wall Sconces
Ideal in multiples or pairs; these wall lights add ambient, yet direct light exactly where you need it. Install these stylish, eye-catching sconces above windows or shelves for an elevated farmhouse style in your kitchen or pantry. Add a dimmer and enjoy a truly customizable lighting experience.

① Fontanelle Wall lamp From $180.00
② Lure Sconce From $196.00
③ Aquitaine Wall Lamp From $115.00
These are only a few kitchen island lighting ideas. Whether you opt for small or large, two or three, or none-of the-above, if you have a bit of fun with your pendant selection and follow the general rules of height and spacing, you'll have lighting that showcases your style and makes the home's hub that much more inviting.