The Meshmatics chandelier is a design by the Dutch designer Rick Tegelaar. Tegelaar likes to work with everyday materials such as mesh and waste wood. By re-examining these materials, he comes to new aesthetic qualities and applications of the materials. The beautifully designed Meshmatics Hanging lamp is a perfect example of this; this is namely made of metal wire. Extra special is that Tegelaar specially designed to achieve this design, a machine and tools. With his own invented equipment, Tegelaar was able to shape the shape of metal wire in a very controlled and accurate way, with the majestic Meshmatics Hanging lamp as a result.
Meshmatics is also available in a larger version with a diameter of 80/ 90/100 centimeters. (80/90/100cm Due to the large volume of a single package, the normal express delivery cost is very expensive, so the above three sizes only support wholesale. If you need it, please contact us for a quote).
Please note: Your payment does not include customs duties, local taxes or any other import costs.
If you have any questions about our products, please contact us and we will get back to you within 24 hours.
Product Size
Size: Dia 45cm x H 45cm / ∅ 17.7″ x H 17.7″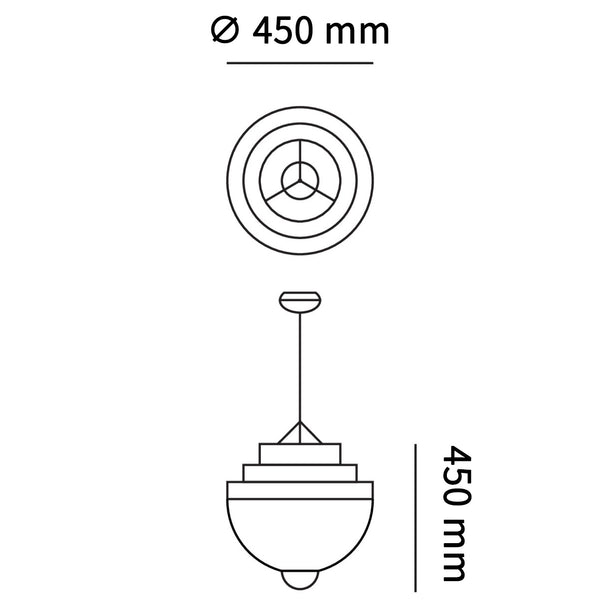 Size: Dia 60cm x H 60cm / ∅ 23.6″ x H 23.6″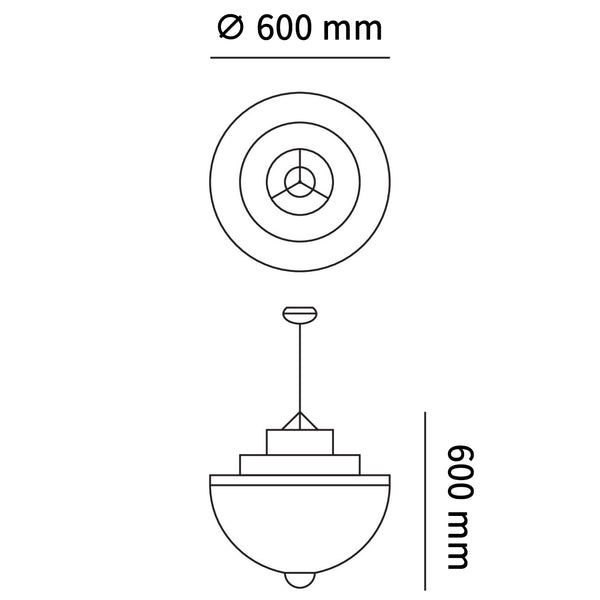 Details
Materials: Metal, Iron.
Light source: Integrated LED
Kelvin range: Warm White (2700K to 3300K), Cool White (3300K to 5300K), Daylight (5300K to 6500K)
Power: ~15W
Voltage: AC 110-240V
Mounting: Ceiling
Environment: Indoor

Weight: 5kg / 11lbs
Factory shipment: 5-10 days on average to prepare 
Battery: No
Driver Required: Yes
Finishes: Chrome, Gold
Process: Electroplating, Weaving, Welding
Control method: push button switch (not dimmable)
We provide 150cm / 59″ wires. Can be extended upon request.
Packing size
Size: L 49cm x W 49cm x H 50cm
Q:What are the dimensions of the Metavaya gold chandelier?
A:The dimensions of the gold chandelier are typically provided in the product description. Please refer to the specifications for detailed measurements.
Q:Does the chandelier come with installation instructions?
A:Yes, the Metavaya gold chandelier usually includes installation instructions to guide you through the installation process. It is recommended to follow the provided instructions for safe and proper installation.
Q:Is the Metavaya gold chandelier made of real gold?
A:The gold chandelier may feature a gold finish or plating rather than being made entirely of real gold. This helps achieve the desired aesthetic while offering a more affordable price point.
Q:Can the chandelier be dimmed?
A:Many gold chandeliers offer dimming capabilities, either through built-in dimmer switches or compatible dimmable bulbs. Check the product details to confirm if it supports dimming.
Q:How do I clean and maintain the gold chandelier?
A:To clean the gold chandelier, gently dust the surface with a soft cloth or use a mild cleaning solution specifically designed for delicate surfaces. Avoid using abrasive cleaners as they may damage the finish.
Q:Are there other color options available besides gold?
A:Some gold chandeliers may offer alternative finishes or color variations. Check the product options or contact the seller to inquire about other color choices that may be available.